Kielbasa Stew is a rich and creamy stew with delicious flavor, and it's perfect for cold winter days!
To begin, finely dice a medium onion.
Dice a kielbasa into 1/2 inch pieces.
Toss the kielbasa into a Dutch oven with a tablespoon of cooking oil. Let it cook over medium heat for about 3 minutes.
Meanwhile, peel and cut up about 4 russet potatoes.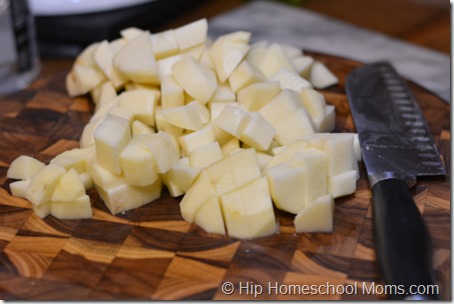 Toss in the onion and let it cook until the kielbasa is browned and the onions are tender.
Add in 1/3 cup of flour. Stir it around and let it cook for just a minute.
Pour in 2 cups of milk and 2 cups of beef broth.
Add in the potatoes.
Add 1/2 teaspoon of garlic powder.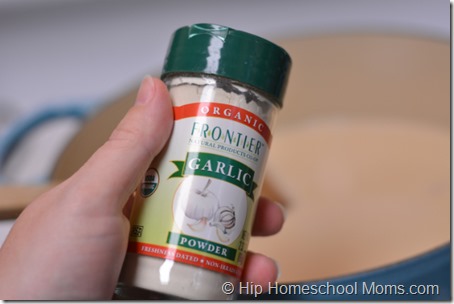 Add in some salt & pepper, about 1/2 teaspoon or so of each.
Finally stir in 2 cups of frozen mixed vegetables. Bring the soup up to a gentle boil, reduce the heat and cook for about 15 minutes or until the potatoes are cooked, stirring occasionally.
Enjoy!