Homemade Dark Chocolate with Rose Petals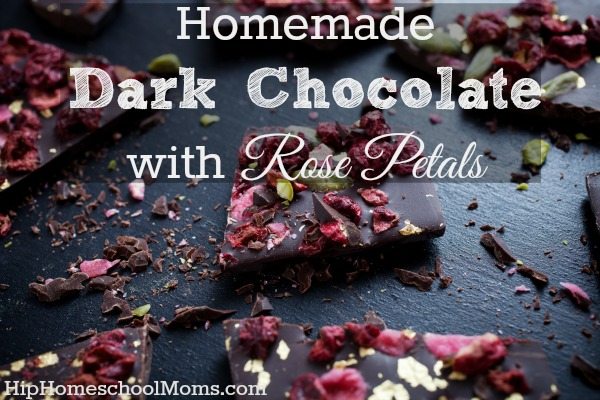 Recipe type:
Dessert or Snack
½ cup cacao powder
¼ tsp. cinnamon powder
½ cup coconut oil
3 tablespoons raw honey
½ tsp. vanilla
3-4 tablespoons dried rose petals
Slowly melt the coconut oil over low heat.
Stir in cacao powder, cinnamon, and vanilla.
Place mixture in fridge until it begins to solidify. This step is necessary so that the honey doesn't sink to the bottom below the coconut oil while hardening.
Stir in honey.
Fold in rose petals.
Pour into pan or molds.
Refrigerate until firm.
Recipe by
Hip Homeschool Moms
at https://hiphomeschoolmoms.com/homemade-dark-chocolate-with-rose-petals/