Back to School Giveaway – Just for Hip Homeschooling Moms Tuesday {closed}
(Please be patient as this page loads; there are a lot of giveaways below!)
Looking for a list of all of our sponsors (and a list of all of the daily giveaways)? Go to the sponsor page!
Don't miss a single giveaway! See all of Tuesday's giveaways here.
Products for Moms:
Beeyoutiful
"Beeyoutiful provides resources for healthy living in the real world. We actively support education and personal responsibility for your health decisions. Our goal is to assist you in bridging the nutritional gap between a busy modern life and the body's ongoing requirements for health. To that end, we provide high-quality nutritional supplements, cosmetics, body care, essential oils, and books. Peruse our online catalog, follow us on Facebook, or call us at 877-623-3968. "
Winner will receive the Vanilla Dream Pack.
Dish Dish
Dish Dish – Your Online Family Cookbook is pleased to offer one year of our Pro Account (we will jumpstart your cookbook by entering 20 recipes for you – simply copy a link, take a pic or scan and then email or fax to us) which also includes menu planner, decorative templates, and more. Additionally, the winner receives our 11×15-inch eco-friendly bamboo cutting board, perfect size for a drawer and pretty enough to hang on the wall.
Winner receives one year Pro Account and bamboo cutting board.
Inspired.Simply.
Simply Inspiring Prints and Printable for your home. Prints on archive quality (acid-free, great texture) cardstock and shipped flat via USPS First Class in a rigid photo mailer. We use pigment inks, which eliminate concerns about fading. Dr. Seuss Quote 8×10 Print ($15 value), Whatever is True 8×10 Print ($15 value), And Homeschool Rules 8×10 Print ($15 value)
Winner will receive Dr. Suess quote print, Whatever is True print, and Homeschool Rules print.
JessicaSprague.com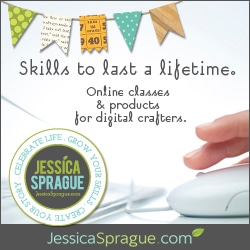 You are awesome. Your life is awesome, and worth recording. Jessica will show you how to record MORE of the awesome with a few simple techniques in Photoshop while learning skills to last a lifetime. JessicaSprague.com – home to the best online education and products for digital crafters – is giving away two classes that will help you record and document all of your precious memories – Photo Editing 1: Good to Great and Digital Scrapbooking 1: Up and Running with Photoshop.
Winner will receive Photo Editing 1 and Digital Scrapbooking 1 courses.
Lilla Rose
Do you like color and sparkles or simple silver accessories? Lilla Rose flexi clips are easy for anyone to use. They are strong and flexible and are all one piece so that you don't have to worry about losing any pieces. Choose from our complete selection of you-pins, flexi clips, hair sticks, hairbands, and more. Here is a sizing and styling video to learn which flexi clips are right for you. Visit our website to see all of the amazing Lilla Rose (PRETTYHAIR) products available.
Winner will receive one item of choice up to $16 in value.