Review Detail
4.2
25
0.5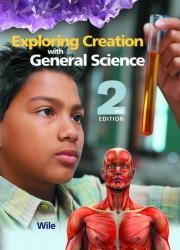 this book is a lot of reading, but well done. I would only recommend the text version as the CD version is difficult to use unless you are very, very familiar with the text and willing to use the Apologia private website as well.
Pros
Vast in topic choices and well covered
Cons
CD version does not correlate with the student workbook. Very frustrating. One must log into the Apologia private site and download a guide to know how to navigate. Very frustrating.
Do you recommend?
I only recommend the text book version. It is excellent.
Comments